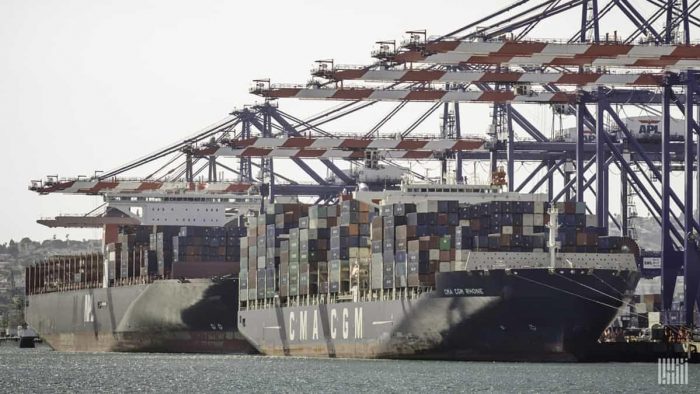 8 June, 2020
Experts mention that we have experienced several pandemics but none like the one we are experiencing in the current one with the Covid-19. The economic impact derived from this pandemic has a great interconnection within the global economy. The great uncertainty demands indicators within the maritime trade. The shipping lines have managed the "blank sailing" canceling departures of ships with programmed reservations, skipping 1 to 2 weeks of itineraries to take departures from Asia to America, and up to 5 weeks for Europe. Which generates severe delays and demands an exact planning of the times to make decisions with more advance for the merchants, also created greater saturation in the spaces.
For the analysis of the impact of this, CEO Alan Murphy of Sea Intelligence, one of the main providers of information and data of blank sailing, has shared some relevant data in an interview last Wednesday. Among them: "blank sailing is a leading indicator in the market, there is a strong correlation – we calculate around 85% – between" blancked "capacity and current demand. Murphy also comments on the consolidation effect, the reason why ocean freight rates have not decreased despite the coronavirus, is because shipping agents have improved their capacity management in spaces, creating blank sailing so that they will have to consolidate more cargo in fewer ships.
Finally, Murphy states that the shipping agents justify cutting capacity on ships (blank sailings) since otherwise they would be operating below operating costs and offering the same amount of services, which would generate bankruptcy. Nowadays, shipping companies know how to adapt their capacity very well according to market demand, which also means a greater number of blank sailings and unfortunately there is no easy solution to solve this.
Categorized in:New
This post was written byTL Pacífico