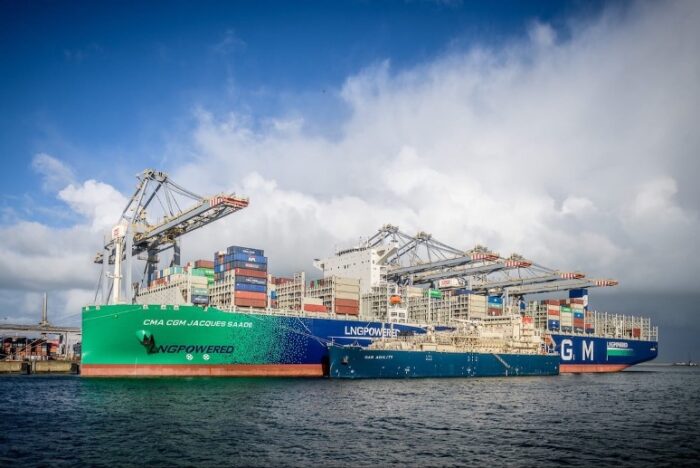 2 October, 2023
Shipping giant CMA CGM has placed a major order for eight methanol-powered container ships to add to its portfolio. They currently have 25 methanol-powered vessels.
The company in charge of the construction of these ships is Shanghai Waigaoqiao Shipbuilding, located in China. Construction is estimated to be completed by 2027, the total sum of the eight ships will be 9,200 TEUs with a value of one billion dollars.
With this latest order, CMA CGM's order book now amounts to 123 vessels, representing a capacity of 1.2 million TEU, it is estimated that it could surpass Maersk as the second largest shipping company in the world.
Last week, CMA CGM and Maersk would join forces to accelerate the energy transition in shipping by working together to develop alternative green fuels, including but not limited to green methanol, and bio/e-methane.
Categorized in:New
This post was written byTL Pacífico