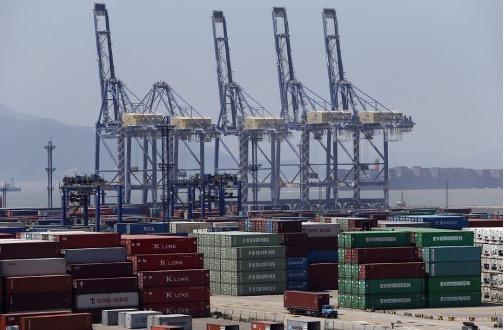 30 August, 2021
The port of Meishan, after closing on August 11 and being the second closure of the most important ports in China, resumed its activities last Wednesday.
Despite the short time it lasted closed, congestion is expected to continue, in which the rhythm resumes. With demand for vessels and containers on the rise this year and businesses increasing exports to Europe and the U.S., it now costs nearly $11,000 for a container to ship goods from Shanghai to Los Angeles, a new record and more than 220% more than a year ago.
In addition, a new outbreak has emerged in the cargo terminal of Shanghai International Airport and is also disrupting air cargo shipments. The entire cargo area was closed last Friday, according to Global Times reports.
It is estimated that the load handling capacity has been reduced by 80-90%. We anticipate that congestion will continue through the week of August 30, with the hope that we can return to 'normal' in early September," according to Neel Jones Shah, executive vice president of Flex port Inc.
Bloomberg News, (Aug 25, 2021). China reopens terminal in the third busiest port in the world. Anonymous
Categorized in:New
This post was written byTL Pacífico