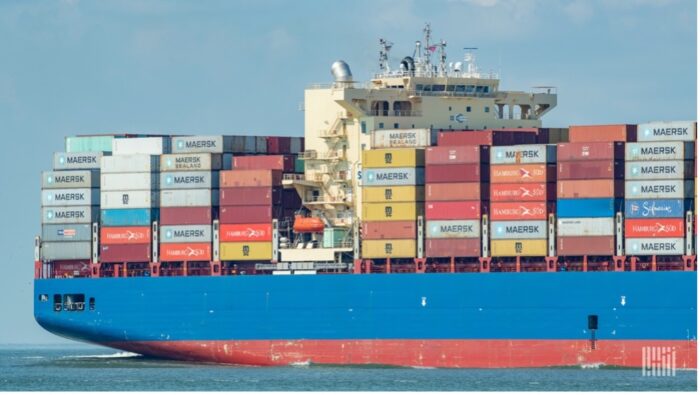 6 September, 2021
Maersk is committed to the growing number of customers looking to decarbonize their supply chains, as it signed an agreement on Tuesday with Hyundai Heavy Industries (HHI) to build eight large dual-fuel container ships, powered by carbon-neutral methanol or very low-Sulphur fuel oil, expecting the first of the eight ships to set sail in the first quarter of 2024.
According to Maersk, ships are expected to save around 1 million metric tons of CO2 emissions a year, with the goal of reaching net-zero emissions by 2050. Dual fuel capacity will account for between 10% and 15% of the total cost of each vessel
Vessels built by HHI will have a nominal capacity to carry approximately 16,000 twenty-foot equivalent units. They will replace older vessels as part of the company's fleet renewal program.
It's important that we work with partners who switch to lower-carbon fuels. We are proud to partner with Maersk as they are pioneers in carbon-neutral transport offshore," shared Michelle Grose, Head of Logistics and Compliance at Unilever.
Moller AP, (September 03rd, 2021). Maersk reaches an agreement for 8 vessels powered by methanol. AmericanShipper
Categorized in:New
This post was written byTL Pacífico