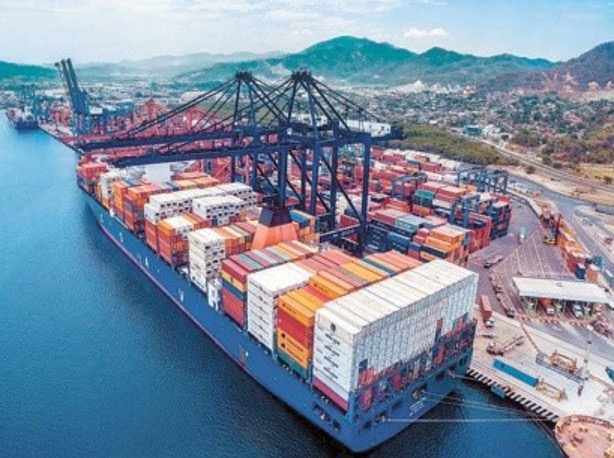 11 July, 2022
The coronavirus pandemic affecting mainly China began to cause delays in the arrival of goods and raw materials arriving to Jalisco from the Asian giant, acknowledged the president of the Mexican Council of Foreign Trade (COMCE) of the West, Miguel Angel Landeros Volquarts.
The leader of the export sector pointed out that some shipments that should have arrived through the port of Manzanillo with merchandise for this region stopped arriving because Chinese authorities decided to stop the shipments due to protocol issues.
"China is a very important source in the supply chain, both in Jalisco and in the western states and in Mexico in general, and Manzanillo receives an important part of those goods," he said.
Although the exact number of ships that have been delayed is unknown, the president of Comce Occidente said that "we are just beginning to see the effect", since the ships that transport merchandise from Asian countries take up to 30 days to cross the Pacific Ocean and arrive at the port of Colima.
"What is happening is that the perfect storm was formed between the Chinese New Year and the decision, by some shipping companies, not to load goods (due to the coronavirus issue)," he commented.
"They have been very reserved, but we do know that there was a drop in the reception of merchandise from China that is just beginning to be noticed because there are some ships that take 20 or 30 days to arrive," the representative of the export sector told El Economista.
Landeros Volquarts pointed out that the port of Manzanillo is extremely important for the arrival of goods to Jalisco and the western states of the country, both finished products and raw materials, since five of Mexico's 10 main trading partners belong to the Asia-Pacific region: China, the Republic of Korea, Japan, India and Malaysia.
Categorized in:New
This post was written byTL Pacífico