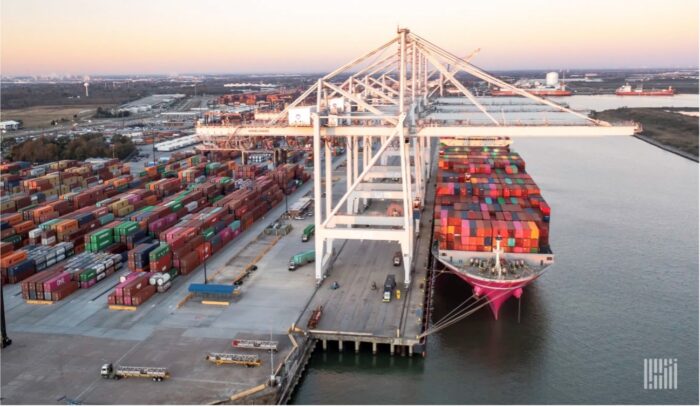 15 July, 2022
Legislators this week introduced the Clean Shipping Act of 2022, which if passed, would amend the Clean Air Act to establish standards that limit the carbon intensity of fuel used by certain vessels.
The bill aims to protect the port communities' health, address environmental injustice, and bring climate solutions to the table.
"We no longer have the luxury of waiting to act," Rep. Alan Lowenthal, D-Calif., one of the sponsors of the bill, said in a statement. "This legislation will set clear standards and drive the investment and innovation we need to transition to a zero-carbon future.
This bill is the right policy for the future of our planet, for the health of our communities and ultimately for the resiliency of goods movement."
The act would require the carbon intensity of the fuel used on covered shipping voyages to be:
At least 20% lower than the baseline (2024) for calendar years 2027 through 2029.
At least 45% lower than the baseline in 2030 through 2034.
At least 80% lower than the baseline in 2035 through 2039.
100% lower than the baseline in 2040 and each year after.
All vessels of 400 gross tonnage or more that move passengers or cargo for commercial purposes that use ports under U.S. jurisdiction are considered "covered voyages." But any vessel that operates on covered voyages for 30 days or less during a calendar year is exempt from the standards for that year.
Source: Alyssa Sporreer. (2022). How Congress aims to reduce carbon emissions in shipping. 15/07/2022, de American Shipper
Categorized in:New
This post was written byTL Pacífico